Braiding for Beginners
Course Duration:
Half Day (4 Hour)
Description:
Mothers, Daughters, Sisters, Girlfriends - lend me your hair!
Internet tutorials are wonderful but what if you just need a little more help? We are here for you. Let's get together and create those waterfall braids, the rose braid, and anything else your heart desires.
This is a class that is open for anybody (no hairstyling license or apprenticeship required) that will build on the fundamentals of braiding.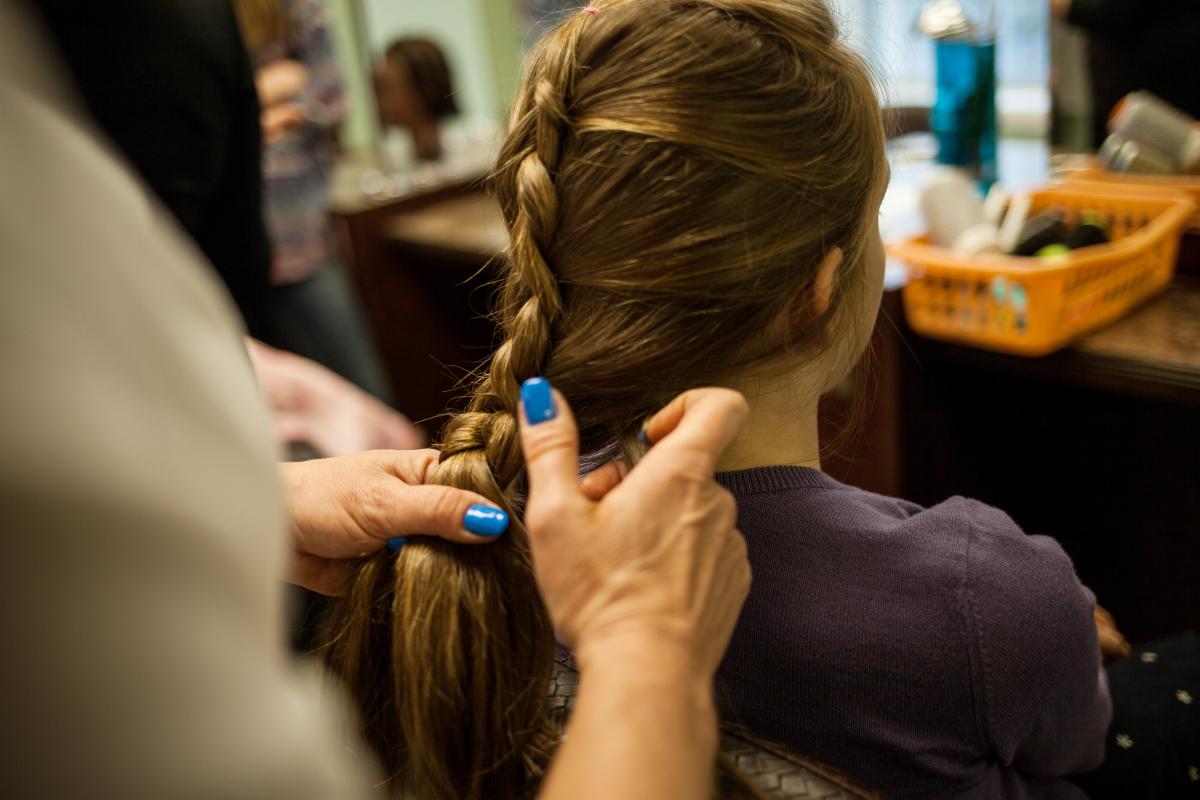 Requirements:
This is a1/2 day (4 hour) program.
Hands on workshop with mannequins, models are required.
Junior Beauty Day Camp
Next Course Date:
Mon, Jul 03, 2023, 9:00 am

to

Tue, Jul 18, 2023, 4:00 pm
Course Duration:
2 days per subject, 6 days total
Description:
This is a day camp for kids & teenagers (ages 10-16), and parents if they'd like to attend with their child.
Each subject (hair, skin, nails) are 2 day courses. They can be purchased separately for $100 each, or $200 for all three.
Hours are 9am - 4pm.
July 3 & 4, 2023 - Skin Care
July 10 & 11, 2023 - Hair Care & Braids
July 17 & 18, 2023 - Manicures
Those who attend will learn about age-appropriate skin care, hair care, hair styles, and manicures. There's a lot of information and product-pushing geared towards young adults on social media nowadays, and it's easy to be influenced, even if it's unnecessary. This course gives the opportunity for girls to learn from a licensed professional who can teach them what's actually important for their skin and hair at their age. We will also teach them how to do some cute braided hairstyles, and how to do manicures on natural nails (no gel or acrylic!). This is a fun day camp to do with a friend or parent so you can practice on each other!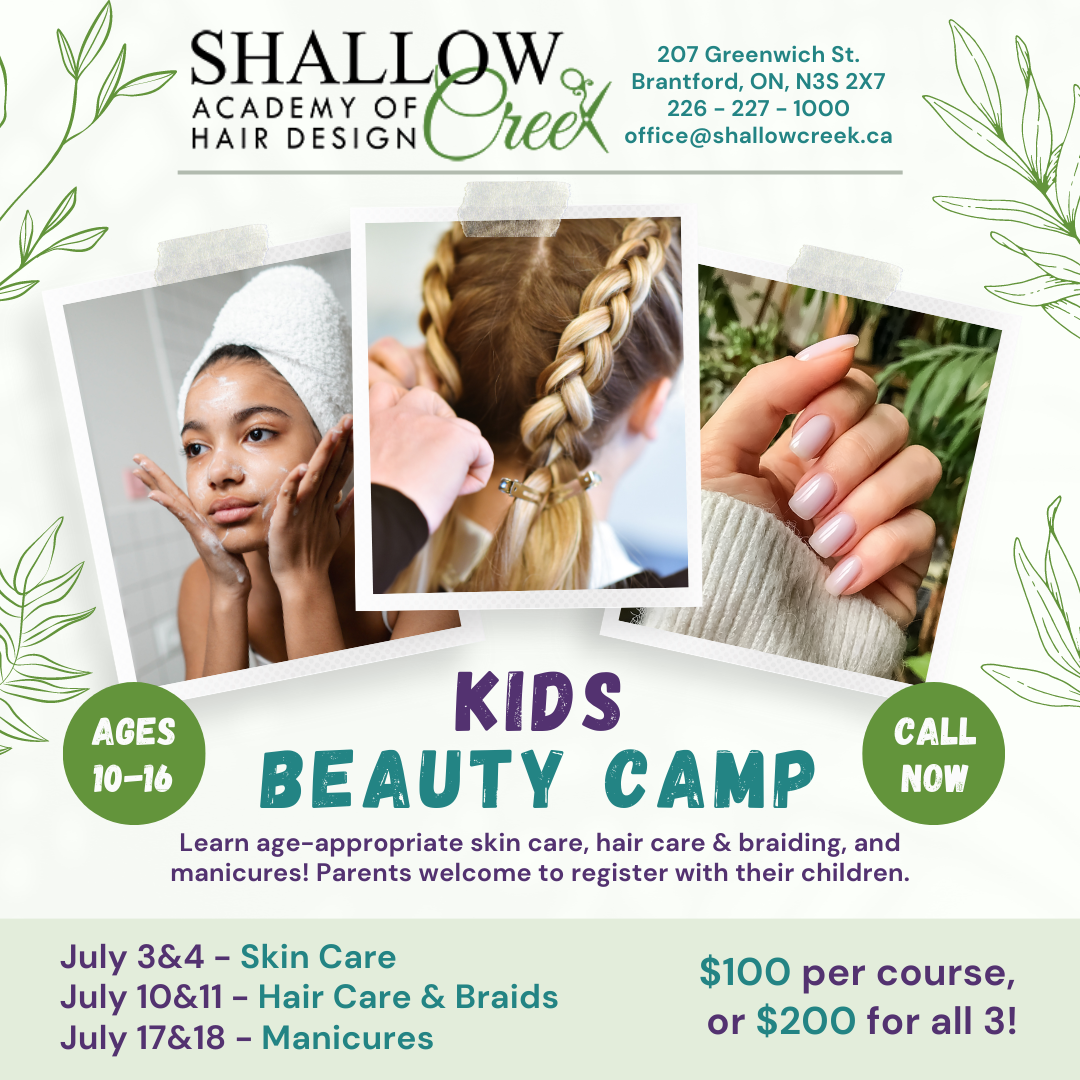 Prerequisites:
No previous knowledge is required.
Cost:
$100 per subject, $200 for all three.