Hairstyling Course (Long Program)
Next Course Date:
Tue, Oct 10, 2023, 8:30 am
Course Duration:
1500 Hours - Full time 35hrs per week x 48 weeks
Description:
Shallow Creek Academy of Hair Design's Hairstyling program is designed to provide aspiring hairstylists with the foundation they need for their career. This is a full time program that results in a Hairstyling Diploma. Hours for students are Monday to Friday, 8:30am - 4:30pm.
We fully prepare the next generation of beauty professionals with a combination of fundamental theory classes, hands-on practice, guest speakers, online seminars, and real clients to engage with in our salon.
1. Theory Essentials
1.1 Professional Development
Health, body, and mind
Effective communications
Human relations
1.2 Salon Ecology
Infection control
First aid - health and safety
Micro biology
1.3 Anatomy and Physiology
Building blocks human body
Basic body systems
1.4 Electricity
Principles of electricity
Electricity in cosmetology
1.5 Chemistry
Matter
PH scale
Chemistry of cosmetics
2. Salon Business Operations
Beauty industry
Job search
Professional relationships
Salon retailing
Salon ownership
2.1 Hair Services
Trichology
Draping and shampoo
Scalp massage and treatments
2.2 Design Decisions - Client Services
Design considerations
Client consultations
Design composition
3. Hair Cutting
Theory
Haircutting procedures
Barbering and beard trimming and shaving
3.1 Hair Styling
Theory
Thermal styling
Wet styling
Long hair styling
3.2 Wigs and Add-ons
Wigs
Pieces
Hair additions
4. Chemical Services
Permanent waves
Chemical relaxing
Curl re-formation
5. Colouring
Theory
Identifying levels
Changing existing colour
Highlighting

Foils
Weave
Slice
Chunks
Free hand painting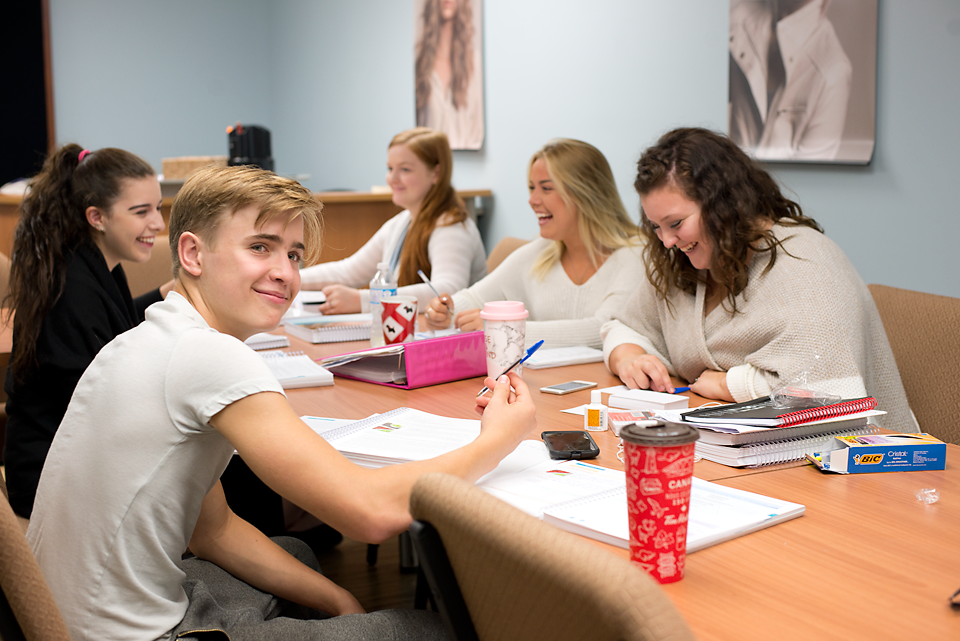 Cost:
Tuition is $7,700.00. A $700 deposit is required when you register, then there are 10 monthly payments of $700.
The textbook set is $735. This includes 12 textbooks, an exam prep book, and a study guide.
The kit is $1,525.50. This includes everything you need to perform hair services in the salon (all professional quality equipment), as well as 2 female and 1 bearded male mannequin.
Please contact if you have any more questions.